Designed by ergonomic seating guru, Michael Ballendat, Xenium Classic is an excellent fully adjustable office chair made from high quality materials and tested to German TUV standards. The single piece back rest is suitable for most individual sizes and the scope of adaptability in our Xenium chairs make perfect ergonomic sense for an ever changing office environment and workforce.
Xenium chairs are a firm favourite with our customers.
550mm high back rest upholstered front with a polypropylene rear shell. Independently height adjustable.
Available in a Grey, Black or White frame. Or Grey/Black/White with polished aluminium features.
Integrated lumbar support contoured back rest. Manual lumbar adjustment is available as an option.
Seat depth adjustment means you can optimise support based on your upper leg length.
Optional integrated forward seat tilt of +4°
Multi-lock synchronous mechanism with weight tension adjustment.
Gas assisted seat height adjustment. Tested and certified to TUV and German DIN standards
735mmØ 5-star base in black or polished aluminium.
65mmØ twin wheeled brake unloaded castors for soft floors OR soft wheeled castors for hard floor surfaces.
Anatomically contoured seat cushion, 50mm thick, medium density foam.
Choose no armrests, 2D height adjustable armrests or 3D height, width and depth adjustable arm rests.
Integrated independent seat tilt of +4°
Two tone fabric finish. Your choice of upholstery is complimented with a 3D mesh fabric by Gabriel®
​
The standard colour is anthracite but you may select another from their Runner fabric range.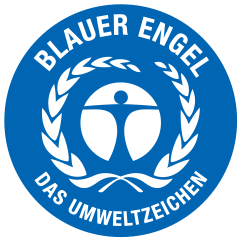 Whilst it is true that all of our seating is primarily designed for use in a busy modern office, the current climate means many more of us are working from home. To us, now has never been a better time to stress the importance of ergonomics, especially in the 'office at home'. Many companies take workplace ergonomics very seriously as they look after their staffs' well being. So the chances are you have a good quality office chair, at the office.
​
But what about at home? We hope that you will consider how and what you sit on away from the office and that you don't just make do!
​
If you are looking to purchase a quality chair for home, look out for any of our fabric, vinyl or leather finishes marked with the following symbols...
These markings indicate that the finishes have been tested to meet European and British standards in regards to fire and flame resistance and we hope, offer extra peace of mind when used at home.
Xenium Classic

measurements:
Xenium Classic

standard adjustments:
Multi-lock synchronous mechanism with weight tension control
Independently height adjustable back rest
A clever design feature of all Xilium and Xenium operator chairs is that when the back rest is raised in height, it also travels backwards. This means that if you are tall more of the seat is exposed for a longer upper leg. Combined with the depth adjustment of the seat Xilium and Xenium chairs can easily and comfortably accommodate the taller user. In contrast, by lowering the back rest and reducing the seat slide, it will also adjust to more petit individuals. This is a perfect ergonomic workplace solution for multiple users of various sizes.
Height adjustable arm rests. Slight rotation of the front of the arm.
​
Finished in grey, black or white with black tops.
Height, width and depth adjustable arm rests.
​
Finished in grey, black or white with black tops.
As an integral part of the aesthetic design of Xenium Classic, the headrest is finished in grey mesh to compliment the mesh upholstery on the back rest and seat edges.
The standard colour for the mesh upholstery is grey. However, you may choose a different colour from our 'Runner' fabric range. If you would prefer the neck rest upholstery to be the same as the main colour of the chair, you can have this too.
Chairs finished in leather, have the option of a leather neck rest.
Hidden from view, our coccyx relief zone is a void at the rear of
the seat cushion which is designed to relieve pressure on the coccyx.
Pressure relieving memory foam for the seat.
Often overlooked but actually very important!
Soft wheeled castors for hard surfaces such as wooden or
tiled floors.
Depth Adjustable Lumbar Supports:
Xenium Classic comes with contoured cushioning in the back rest as standard. However, for those that might want greater, adjustable support for the small of your back, there are three options available.
BSV9:
Manually adjustable mechanical
lumbar support
BSV18A:
​
Push button pneumatically adjustable
lumbar support
LC101:
​
Hand pump pneumatically adjustable
lumbar support
Xenium's default colour finish for the frame is grey. However, there is a black edition and a popular demand for white, you can choose this too! Certain components, such as arm rest tops will still remain black, so as to keep your chair looking clean and fresh.
Grey Edition
Standard. Grey upper frame, grey 3D mesh panel fabric and grey arms where applicable.
Black Edition
Optional. Black upper frame, black 3D mesh panel fabric and black arms where applicable.
White Edition
Optional. White frame upper, polished frame lower, white arms with polished frames when applicable & polished base.
Black
5-star base and lower back rest frame are supplied as standard in black.
Polished Base
5-star base and lower back rest frame in polished aluminium is optional unless a white frame is selected then they are supplied as standard.
Colours have a great power. They influence our mood,can positively stimulate and be the perfect background for effective work and communication. The finishes we offer have been selected according to the current trends because finishes are not only about colours but also texture, shape and tone which when combined together create a full emotional experience
.
The finishing touch is the upholstery and we use some of the best, accredited mills, including Camira, Kvadrat, Fidivi & Gabriel®
RN60025
Anthracite (Standard)
Xenium Classic is upholstered using Gabriel's® 3D mesh fabric to panels on the lower back rest, seat edges and where provided, the neck rest.
​
The standard colour is anthracite RN60025. However, you may select an alternative colour to customise your chair, providing a unique identity.
These are the
predominant
fabric or leather finishes for the seat and back rest. Xenium Classic is available in the following finishes. Click a swatch or fabric name to see the available colours within that range, the fabric durability and the fire
retardant
information.
We can upholster chairs in a corporate or customer fabric / leather. Please contact us to discuss your requirements.
Era is a subtle, two tone polyester fabric containing stretch in both directions for ease of upholstery. The baby herringbone weave offers an understated contemporary texture while its colouring technique provides close up intrigue. The palette incorporates playful brights and sophisticated muted tones.
Xtreme is a modern crepe weave fabric made from 100% post-consumer recycled polyester, diverting waste from landfill and saving virgin raw materials.
Felicity is a unicoloured, multifunctional fabric made from 100% recycled, post-consumer polyester.
Made from 100% REPREVE®, a brand of recycled polyester made from used plastic bottles, Rivet celebrates Camira's 20 years' experience in designing and manufacturing recycled fabrics.
PERMABLOK3® is an effective barrier against the virus as is certified with:
ISO 18184: reduction of Coronavirus presence by more than 90% within one hour of contact.

ISO 21702: reduction of Coronavirus activity by 99,9% within 24 hours of exposure on the surface.