Despite the name, there is nothing 'basic' about this chair. It comes with all of the chair adjustments its' big brother Xenium Classic has to offer.
​
The basic element is in the fabric finish. There are no mesh panels on the Xenium Basic chair, a design feature which is heavily present throughout the full Xenium chair range.
​
We don't offer it in a white edition, if you are looking for a white frame for your chair then have a look at either Xenium or Xilium where white is an optional finish.
Gas assisted seat height adjustment. Tested and certified to TUV and German DIN standards
Integrated lumbar support contoured back rest. Manual lumbar adjustment is available as an option.
Multi-lock synchronous mechanism with weight tension adjustment.
Choose no armrests, 2D height adjustable armrests or 3D height, width and depth adjustable

arm rests.
550mm high back rest upholstered front with a polypropylene rear shell. Independently height adjustable.
Available in a Grey or Black frame finish.
​
Or
​
Grey/Black with polished aluminium features.
Seat depth adjustment means you can optimise support based on your upper leg length.
735mmØ 5-star base in black or polished aluminium.
65mmØ twin wheeled brake unloaded castors for soft floors OR soft wheeled castors for hard floor surfaces.
Optional integrated forward seat tilt of +4°
Anatomically contoured seat cushion, 50mm thick, medium density foam.
All of our seating is designed and built to the highest German DIN standards. This means every component, nut, bolt and fixing is selected for its suitability of purpose. Each new design is tested to destruction to ensure that our chairs are suitable to withstand today's demanding office environments. They also follow and conform to German TÜV standards for ergonomic seating requirements. Often going above and beyond the set guidelines.
GS mark TÜV 150 kg
GS mark TÜV 180 kg (Must be stipulated at point of order)
EN 1335 1 – 3
NPR 1813 (Applies to all chair versions with the uprated gas spring GL 40.55)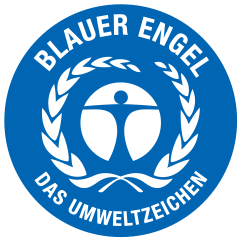 Whilst it is true that all of our seating is primarily designed for use in a busy modern office, the current climate means many more of us are working from home. To us, now has never been a better time to stress the importance of ergonomics, especially in the 'office at home'. Many companies take workplace ergonomics very seriously as they look after their staffs' well being. So the chances are you have a decent office chair, at the office.
​
But what about at home? We hope that you will consider how and what you sit on away from the office and that you don't just make do!
​
If you are looking to purchase a quality chair for home, look out for any of our fabric, vinyl or leather finishes marked with the following symbols...
These markings indicate that the finishes have been tested to meet European and British standards in regards to fire and flame resistance and we hope, offer extra peace of mind when used at home.
Xenium Basic

measurements:
You can download the Xenium Basic
specifications here...
Xenium Basic

Standard Adjustments:
Independently Height
Adjustable Back Rest
Multi-Lock Synchronous Action With Weight Tension Adjustment
A clever design feature of all Xilium and Xenium operator chairs is that when the back rest is raised in height, it also travels backwards. This means that if you are tall more of the seat is exposed for a longer upper leg. Combined with the depth adjustment of the seat Xilium and Xenium chairs can easily and comfortably accommodate the taller user. In contrast, by lowering the back rest and reducing the seat slide, it will also adjust to more petit individuals. This is a perfect ergonomic workplace solution for multiple users of various sizes.
Height adjustable arm rests. Slight rotation of the front of the arm.
​
Finished in grey or black.
Height, width and depth adjustable arm rests.
​
Finished in black.
Height, width and depth adjustable arm rests.
​
Finished in grey or black.
'3D' Armrests adjust in width
underneath the seat and also by rotating the offset PU top pads by 180° to bring them closer together.
Further width adjustment and fine tuning the support for your arms is achieved by rotating the arm top pads to the desired position.
As an integral part of the aesthetic design of Xenium, the headrest is finished in grey mesh, or black with black edition.
However, if you would prefer the headrest to match the main colour of your chair, it is possible for us to upholster it in a matching colour. A top tip to consider... is that light colour headrests do not fair well over time!
Hidden from view, our coccyx relief zone is a void at the rear of
the seat cushion which is designed to relieve pressure on the coccyx.
Pressure relieving memory foam for the seat.
Often overlooked but actually very important!
Soft wheeled castors for hard surfaces such as wooden or
tiled floors.
Xenium Basic has a contoured back rest cushion to provide lumbar support. The depth of support can be increased by one of two options.
Finely detailed push button lumbar depth adjustment, integrated into the back upholstery.
Hand pump pneumatically depth adjustable lumbar support.
+4º of forward tilt to the seat. Highly beneficial to maintaining a good posture
as it actively encourages a positive 'S' shape to the spine.
Xenium's standard colour finish for the frame is grey. However, there is also a popular black edition available. The parts of the chair that change colour, are as follows:
Grey armrests
(where applicable)
Black armrests
(where applicable)
Available in the following finishes. Click a swatch or fabric name to see the available colours within that range, the fabric durability and the fire
retardant
information.
We can upholster chairs in a corporate or customer fabric / leather. Please contact us to discuss your requirements.
Alternative

Xenium

Chairs